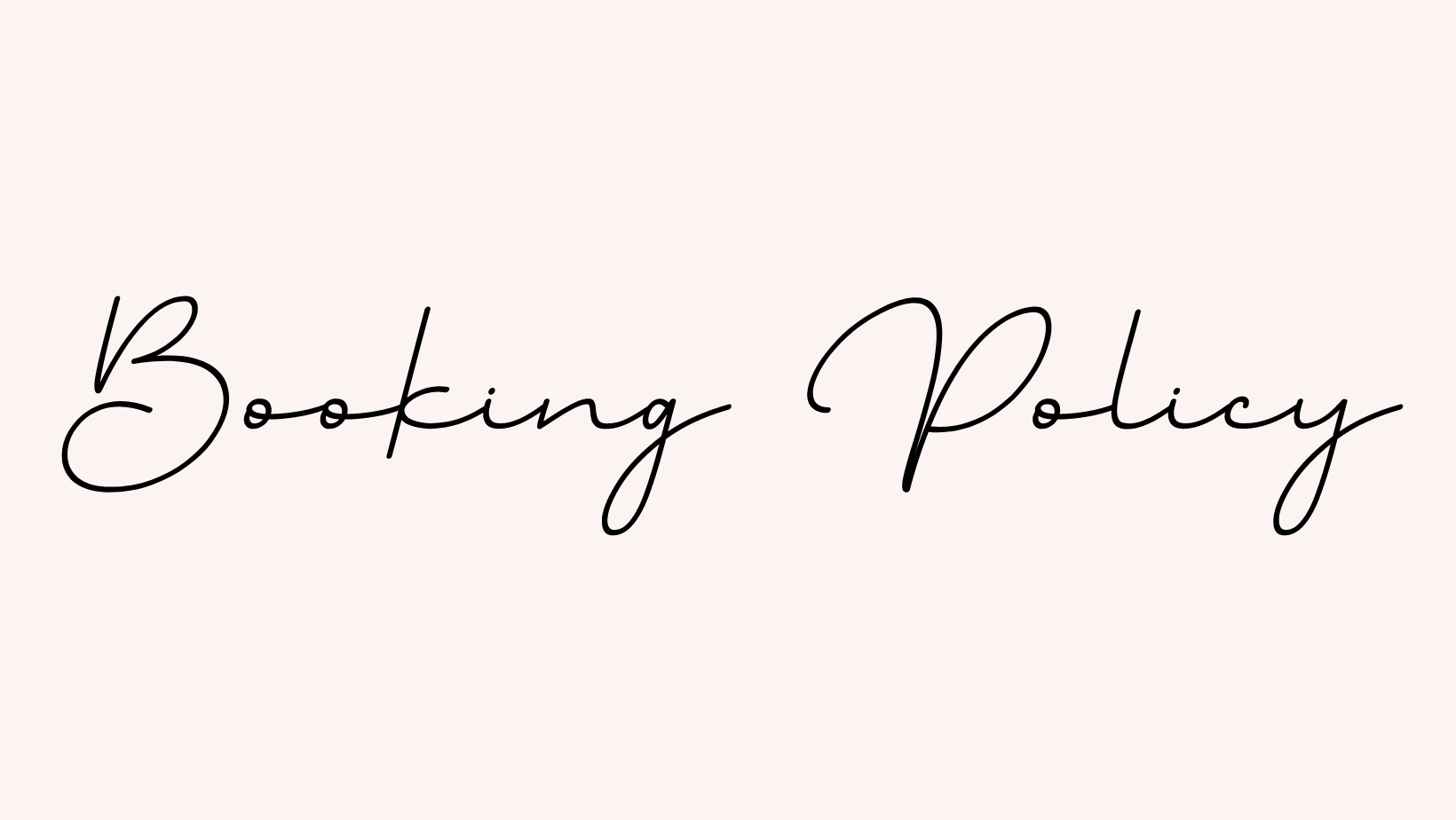 We understand how busy life can be and how last-minute changes can affect your daily routine. We do ask that you be mindful that B.Nourishd Wellness is a busy clinic that works strictly with an appointment scheduled and we rely on our clients turning up for their appointments. When you don't attend your appointment or don't give us enough notice that you can't attend, that also means that we have turned away other clients because that time was allocated to you specifically for that service, which is not fair on other clients trying to secure an appointment. To ensure we can offer the best service to you and all the valued clients we have in place the following booking policy.
GUIDE TO BOOKING POLICY
This policy is effective immediately for all new clients to B.Nourishd Wellness and as of 1st August 2022 for all existing bookings and clients in our system.
We greatly appreciate your support of our clinic and we will promise to provide the utmost professional service to you with every visit.
● B.Nourish Wellness understands that sometimes schedules change and therefore requests at least 48 hours notice when canceling or rescheduling your appointment.
● A credit card is required to hold your appointment. At the time of booking your appointment in the clinic or on the phone you will receive an sms to secure the booking with your card details. If booking online you will be required to input a credit card. Your card will not be charged at the time of booking, only if you fail to give us 48 hours notice of appointment changes. If you don't input your card details the booking will not be held.
● Appointments canceled or rescheduled under 48 hours will incur a charge of 50% of the service amount. If a client fails to show without required notice a charge of 100% of the service amount will be incurred on the card used to reserve the booking. Please note that if you are over 15 minutes late for your appointment we may have to reschedule your service if it cannot be completed in the remaining time frame.. If we do not hear from you 15 or more minutes into your scheduled appointment time it is considered a "No-Show" and your card will be charged for 100% of the service scheduled.
If you have any questions regarding our policies please give us a call at 9857 7996.
Thank you for booking your service with B.Nourishd Wellness, we can't wait to pamper you!