REWIND $120.00
A targeted formulation that helps to reduce the appearance of fine lines and wrinkles. It helps fade away imperfections, leaving skin visibly smoothed and rejuvenated.
A brightening peel targeting sun damage, hyper pigmentation and dull, uneven skin. The Even peel helps to visibly fade pigmentation for a more even and radiant complexion.

Suitable for everyone and any skin concern, it visibly brightens, smoothes, decongests and revitalises the skin. Ideal for a first time peel or to maintain results from other peels.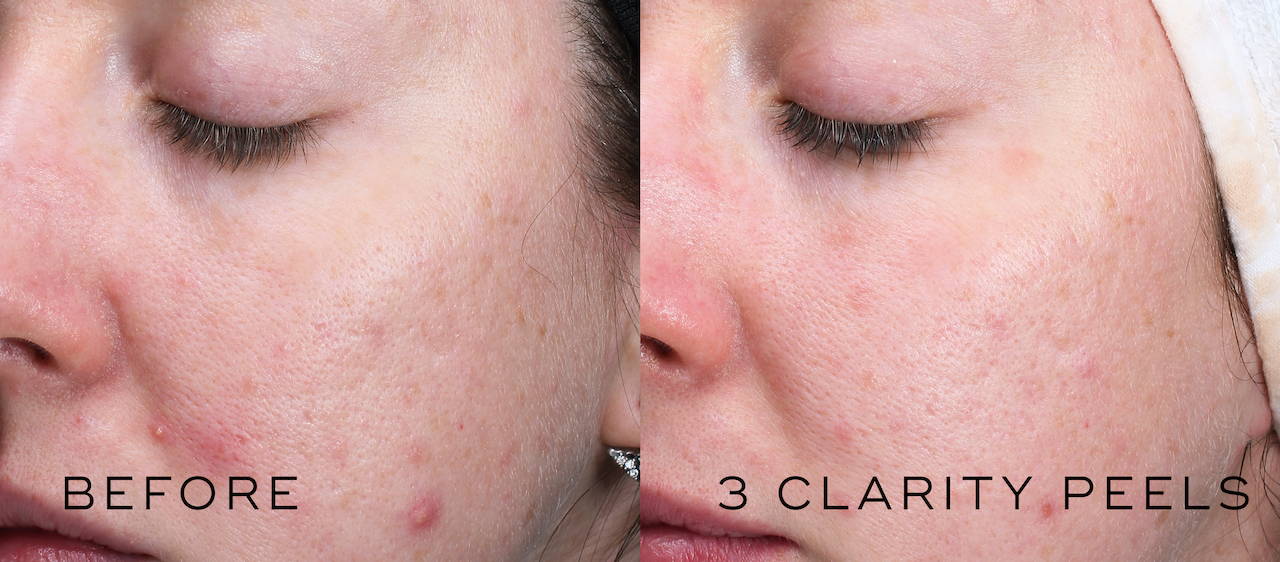 CLARITY $120

A powerful blend of acids that sink deep into pores to effectively clarify and decongest the complexion. Rapidly brings blemishes under control and dramatically reduces the risk of future breakouts.


SENSITIVE PHA $120
A new addition for extremely sensitive or redness-prone skin to visibly smooth skin texture and help promote a stronger skin barrier.